Today mill
The factory is equipped with the most modern systems for cereal processing.
It is necessary to emphasize last generation the equipment of cylinders (the first ones installed in Spain with electronic cylinders of 1250 x 300 without greasing) and the computerized automation of the entire industrial process.
The installation has a laboratory and bakery that are equipped with the last technologies and attended by specialized staff.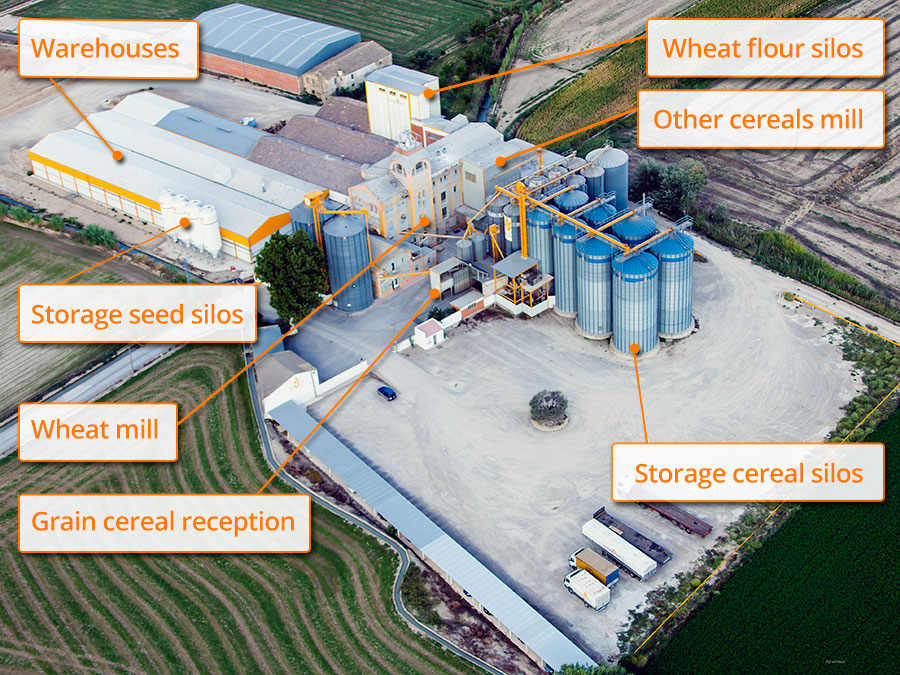 Yesterday & today mill